How to Contact Bac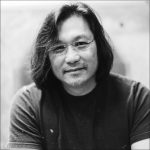 Bac Hoang, Faux Artist
Bac Hoang is based in Marin County, San Francisco Bay Area and is available to travel to your home or business Faux Finishing and Plaster project – have paints, will travel.
Please feel free to contact me for consultation and/or pricing by phone at Call 415-272-1472.
I am happy to provide you with an estimate on your faux painting, plaster or restoration project.
Consultation, Trouble Shooting and Estimates are free.
Check out my work projects on Facebook.
Bonded. Insured. California Contractor's License #910457.