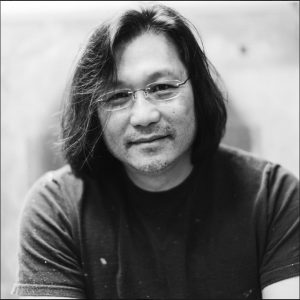 Bay Area Painting Services
Are you looking for an experienced, Bay Area Faux painting and Venetian plaster specialist?
Bac Hoang: "I have been faux painting and plastering the San Francisco Bay Area and Beyond since the 1990's. My specialties include wall glazing, color washing, marbleizing, woodgraining, gilding, stenciling, antiquing, distressing, restoration, venetian plaster and more…. As well, I can touch up custom finishes plaster walls.
Over the years, I have had the pleasure to collaborate on variety of residential and commercial projects with with many nationally and internationally renowned interior designers and architects, as well as with builders, painting contractors, and home owners with long impressive resumes and satisfied clientele.
I mix all my color on the jobsite for custom finishes and effects."
Faux painting apprenticeship at Beginning Faux painting: Boston, Massachusetts.
Professional painting school: Port Washington, NY.
Traditional painting techniques with Faux effect under Robert Marx.
Color theory: UC Berkeley.
College of Marin: Fine art painting.
Call for a consultation: Call 415-272-1472 or send me an email.
Check out my online Portfolio or visit me onFacebook.
Bonded. Insured. California Painting Contractor License #910457